Houses for Sale In SoCo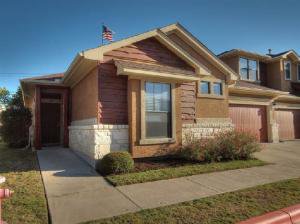 Are you looking for houses for sale in South Austin? You've come to the right place. South Austin is a hip neighborhood that has come to be known as SoCo in the past decade or so, as it has been developed from a seedy part of town into a bustling shopping, dining and cultural community that really represents the Austin vibe. Zilker Park has become an Austin staple for unique art, running trails and the famous Austin City Limits music festival.
Thank you for visiting Realty Pros of Austin!
See All Sale Properties in Austin
Having confidence and trust in your REALTOR makes all the difference. Our commitment to our clients is to provide the most up-to-date and comprehensive information in the marketplace so that informed decisions can be easily reached. We provide buyers, sellers and renters with specialized real estate services customized to fit individual needs. From first time home buyers and renters, to experienced buyers and sellers, to transitioning seniors, our goal is to provide you with the knowledge, professionalism and experience that will help you meet your real estate needs.This website has more to offer than just real estate listings - you will also find a wealth of useful real estate information. From finding your ideal home, getting a tour and filling out the application, we will guide you through every step of the process to make sure your renting experience is as smooth as possible.
If you are looking for houses for sale in South Austin, look no further than the professionals at Realty Pros of Austin to find your ideal home. Start searching today!